Through the years I have tried several black bean brownie recipes and been terribly disappointed with all of them.  Most the posters said that you would never guess that the recipe contained beans, but I could always taste them!  Even if the taste was subtle – it was still there!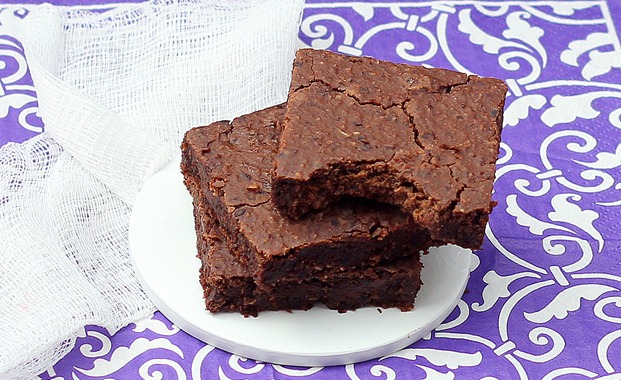 One of my favourite vegan bloggers – Chocolate Covered Katie – posted her version of black bean brownies and I knew I just had to try them….  They are amazing!  The taste is lovely and they are extremely moist.  You MUST use the chocolate chips (as she says in the recipe) and I suggest warming them up in the microwave before serving – just for 10-20 seconds so that the chips can melt a bit.  I served this to a bunch of non-vegans (including my husband) and none of them guessed the secret ingredient!
It is such a quick recipe if using canned black beans that you can throw it together in 5 minutes.  The only essential piece of equipment is a good food processor.
Go make it now!
Dr T